Have you been wanting to move to a plant-based diet? Perhaps you'd like to give veganism a try but don't know where to begin? Well, January is the perfect time to dip your toe in the water. This is when the annual Veganuary campaign takes place. Each year, as part Veganuary encourages people to give the vegan diet a try for the 31 days of January. Here at Real Foods we're keen supporters of Veganuary. We have plenty of tips and handy hints to get you started if you're planning on trying vegan. But first, let's take a brief look at the history of veganism and where it all began.
A brief history of veganism
In the 6th century BC, both the ancient Greek philosopher Pythagoras and Siddhartha Gautama, better known as Buddha, were promoting the concept of compassion towards all species. They also encouraged their followers to abstain from eating meat. The concept of a vegan or vegetarian diet didn't really grow in the Western world until the early 19th century. A prominent dietitian and physician Dr William Lambe and the poet Percy Bysshe Shelley both extolled the health benefits of a meatless diet. The Vegetarian Society was formed in 1847 in Salford. It wasn't until 1944 that the Vegan Society was created. Founder Donald Watson joined with five other pioneers to form a movement that encompassed a non-dairy vegetarian diet and lifestyle. Taking the first three and the last two letters of the word "vegetarian", the "vegan" concept was born.
The formal definition of veganism, according to the Vegan Society:
"a philosophy and way of living which seeks to exclude – as far as is possible and practicable – all forms of exploitation of, and cruelty to, animals for food, clothing or any other purpose; and by extension, promotes the development and use of animal-free alternatives for the benefit of animals, humans and the environment. In dietary terms it denotes the practice of dispensing with all products derived wholly or partly from animals."
Since the Vegan Society began nearly 80 years ago, many people have made the move towards a plant-based diet. Statistics show that the number of vegans in Great Britain quadrupled between 2014 and 2019. In 2019 there were a total of 600,000 vegans, which equates to 1.16% of the population.
The Veganuary campaign
So, this brings us back to Veganuary and its 31-day vegan pledge. Co-founders and partners Jane Land and Matthew Glover first came up with the idea for the campaign in 2014. They had been inspired to do something to help reduce animal suffering. What initially started out as a Facebook campaign has since grown into a huge worldwide event. Veganuary is now a global organisation. In fact, more than 582,000 people from 209 countries and territories took part in the 2021 event. This broke all previous records. As Jane said in an interview with the BBC:
"It seems so surreal to think that something we started in our kitchen has turned into this phenomenon."
Taking part in Veganuary is simple. Sign up via the website, you will be supported throughout the 31 days with simple vegan meal plans and nutrition guides. You will also receive encouraging emails.
If going vegan sounds like a daunting task, don't worry – Real Foods is here to help. We've been providing vegan food since 1963. Also we have been sending vegan food and products in Edinburgh and worldwide since 1974. Whether you're going fully vegan, switching to a more plant-based diet or starting out with one meat-free day a week, we can supply you with all the produce you need via our two Edinburgh shops as well as our new online vegan store. We have plenty of special offers both online or in store.
A good starting point is to stock up on some kitchen cupboard staples that will help to form the basis of many a delicious and healthy vegan meal plan. Here are our top suggestions:
Beans and pulses for Veganuary
Beans and pulses are great sources of vegan protein. At Real Foods we stock them in both canned and dried varieties. Stock up on chickpeas, lentils, kidney beans, black beans, haricot beans and more as these will form the basis of delicious, hearty vegan meals such as soups, stews, curries, chillies and burgers. What's more, you could cook up a batch of these types of meals at the weekend and freeze them for use during the week.
Top tip: you can use the juice from a tin of chickpeas as an egg replacer. (It's known as aquafaba.)
Nuts and seeds
Nuts and seeds are another great source of vegan protein which can be used in so many vegan recipes. Cashew nuts can be soaked and blended to make replacement cheese sauces for macaroni cheese or cauliflower cheese – they can even be used to make a delicious vegan cheesecake, with crushed almonds as a base. A handful of nuts and seeds makes a great on-the-go vegan snack and can also be added to porridge or salads as a topping.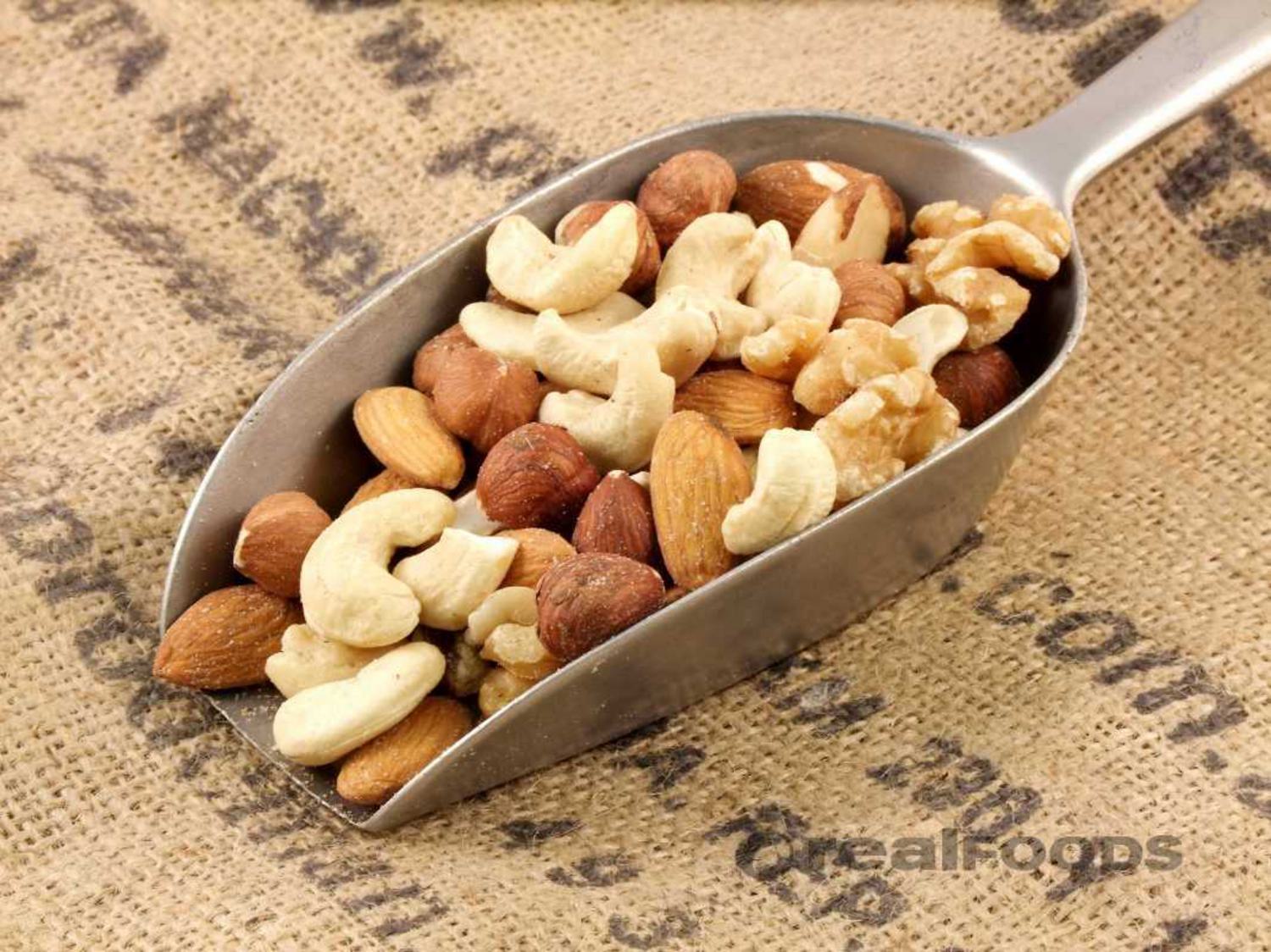 Herbs and spices
A good selection of herbs and spices will add flavour and interest to your vegan meals.
Cumin, whether ground or whole seeds, is a great spice for savoury dishes such as chillis and veggie curries. Black salt, also known as kala namak, adds an eggy, sulfuric taste to dishes such as tofu scramble. Turmeric is essential for any vegan curry but will also add colour and interest to vegan quiches and tofu omelets. An added bonus is its anti-inflammatory properties. Cinnamon is great for sweet dishes and has also been shown to help support blood pressure.
Vegetable stock
This is an essential vegan store cupboard item as it forms the basis of so many dishes from soups to sauces and casseroles. There's nothing better on a cold day than a hearty bowl of soup made from vegetable stock and a range of healthy veggies.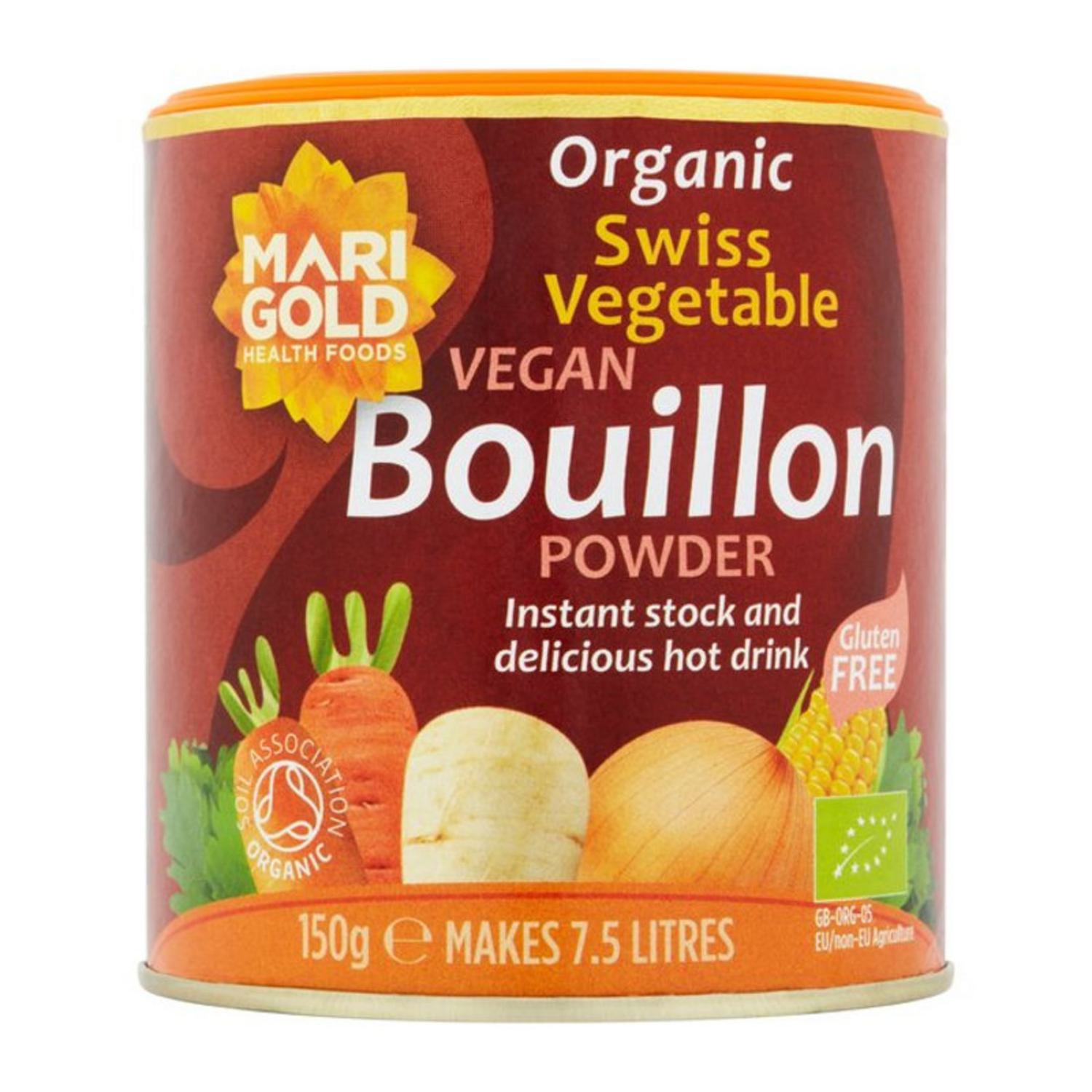 Plant-based milks
There is a huge range of plant-based milk alternatives to choose from now, ranging from rice, oat and soy to almond, cashew and coconut. Oat milk is a good source of dietary fibre and beta glucans and is particularly suited to coffee as it froths up well due to the high carbohydrate content. Almond is rich in vitamin E and has a creamy texture and nutty flavour, making it a great milk replacement for baking recipes.
Tofu
Tofu is a key ingredient in vegan stir fries, but it can also be used in salads, casseroles and soups. Marinate it in spices and add it to the barbecue in the summer or mix it with some turmeric or black salt to create a delicious alternative to scrambled eggs. You can even blend it up to create tasty desserts such as puddings, mousses, pies and cakes.
Wholegrains in Veganuary
Stock up on health wholegrains such as quinoa, brown rice and buckwheat to accompany your veggie stews, curries and chillis. Quinoa is a particularly good choice for vegans as it is a great source of protein (up to 18g per serving) and contains all nine essential amino acids. Use it to stuff peppers or add extra protein to soups and salads.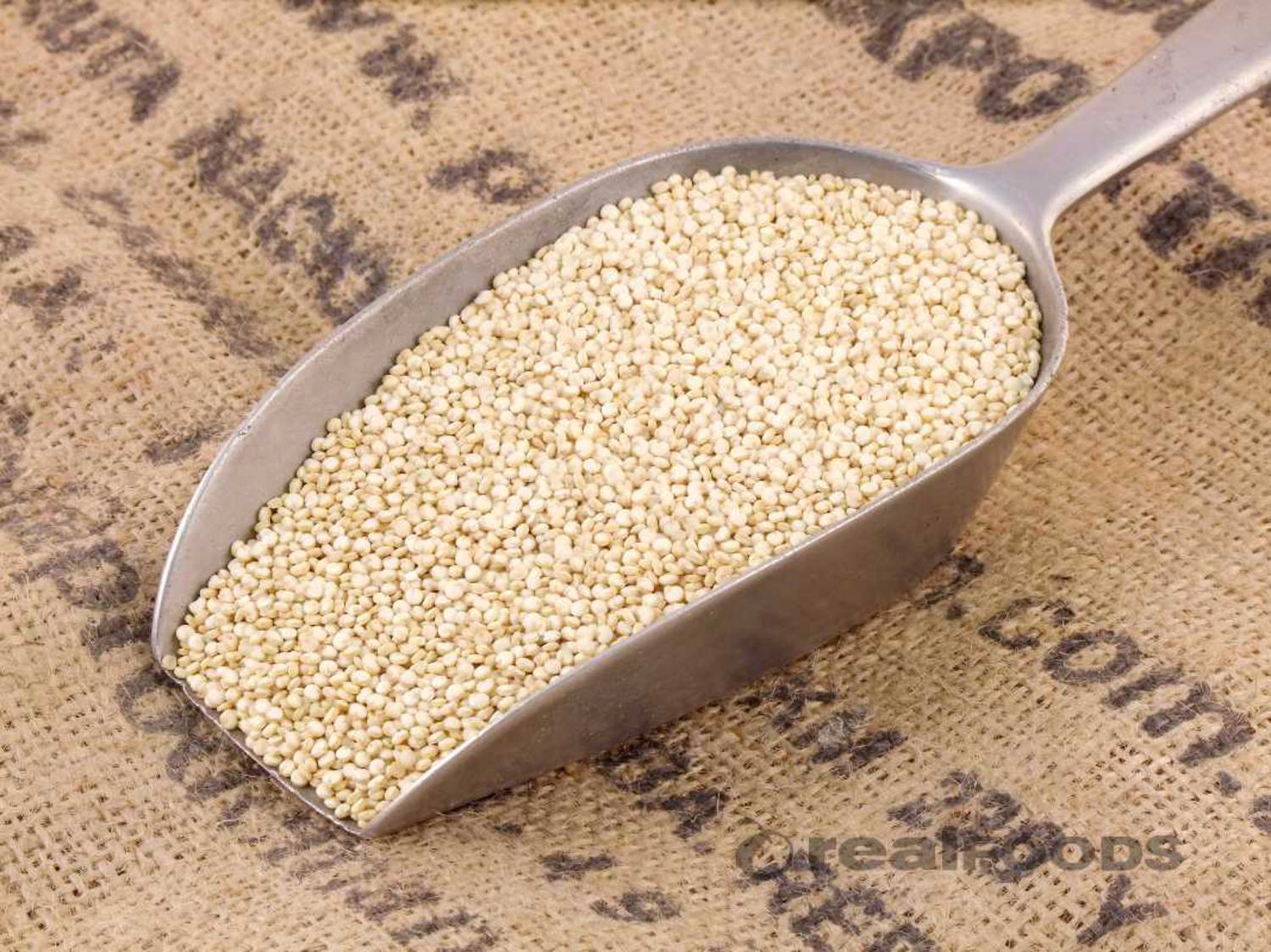 Pasta for Veganuary
Pasta is a very handy kitchen cupboard staple when you want to whip up a quick meal with minimal fuss. Just make sure you opt for egg-free varieties and go for wholewheat or wholegrain options instead of refined white pasta. Add some garlic, onion and chopped tomatoes and you have a quick and healthy meal.
Jackfruit
Jackfruit is a hugely popular vegan meat alternative which can be used in a variety of dishes. Low in fat and high in nutrients, it's a good source of dietary fibre and works well in curries and stir fries. It's also a fantastic vegan alternative to pulled pork.
Nutritional yeast
Nutritional yeast is a great source of vitamin B12, which is a key nutrient for vegans. Animal-derived foods are a primary source of B12, meaning that many vegans will be lacking in this vital vitamin. Nutritional yeast is a key ingredient in recipes such as vegan macaroni cheese and cauliflower cheese. It can also be sprinkled on soups, casseroles, salads and jacket potatoes for extra flavour.
If you need some culinary inspiration, be sure to check out our delicious recipe ideas. Simply use the "diet type" filter on the left-hand side of the page to select vegan options. Or, next time you're shopping in one of our Edinburgh stores, you can pick up a plethora of free vegan recipe booklets.
Fresh organic fruit and vegetables during Veganuary
Perhaps an obvious suggestion, but there are far more varieties of fruits and vegetables in the world than there are meat or meat alternatives. They therefore offer a greater variety of culinary options. As versatile as they are healthy and delicious, they can either be the star of the show, like this Whole Roasted Spiced Cauliflower, or they can be your savoury side kick as a Roasted Golden Beetroot, Onion, Garlic and Freekeh Salad.
Buy organic for greater sustainability and better protection for the environment. The very appropriately named Soil Association are our UK guardians of certified organic agriculture in the UK, and who better to tell the story of where it all begins, with the soil.
You can choose from hundreds of varieties of fresh organic fruit and vegetables at Real Foods and have them delivered to your door, free of charge in the UK. See our delivery page for free delivery terms.
So, as you can see, going vegan doesn't have to be a daunting challenge, and there are plenty of delicious and healthy foods to be enjoyed. Whether you're just doing it for Veganuary or for the longer term, Real Foods is here to support you all the way!
---
Choose from hundreds of high quality brand favourites at reduced prices across a wide range of departments at Real Foods every month.
---